Justin Bieber Halloween Costume: A How-To Guide
Pop stars and outrageous outfits go hand in hand, which makes it oh-so easy to dress up as one for Halloween. But although the costume choices might be perfect for your night of spooky partying, there's just too many to choose from! That's why we've decided to help all of you out and handpick the most iconic ensembles from the last year of pop and give you some tips on how to recreate them. Just save us a fun-size Snickers bar from your trick-or-treat bag as thanks.
Today, we'll walk you through three different ways to make sure they'll be one less lonely girl at your Halloween party — scroll through our Justin Bieber Costume Guide below. Because if you can't be with Bieber on Halloween, you might as well be Bieber, right?
Concert Tour Bieber:
What you'll need:
white jeans and matching white jean jacket
a purple, fitted zip-up hoodie
a bag of Swedish Fish (from your dressing room backstage, of course)
Justin Bieber and Usher:
What you'll need:
the perfect Bieber "swoosh" hairdo
an outfit inspired one of JB's signature looks
a friend who resembles Usher wearing sunglasses (even at night). "Usher" should be counting his money all night as you ("Bieber") thank him repeatedly for your success and career.
Water Bottle To The Head Bieber: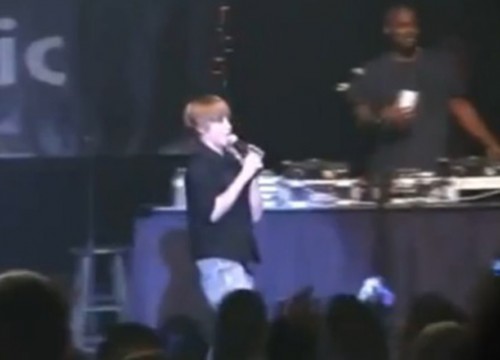 What you'll need:
Bieber hair
a microphone
black button-down shirt and jeans
a friend to stand ten feet away from you throwing a water bottle at your head
walk around all night asking people, "Did you see who did this?" "Ow! Why would someone throw a water bottle at me? I'm Justin Bieber!"
If you decide that being The Bieb isn't the best fit for your trick-or-treating outfit, check out our other pop star costume guides for Katy Perry and Lady Gaga.
Come back tomorrow for another how-to Halloween costume guide with tips on how to get your pop star on.