And The Winner Of The Boy Band Ibrawlator Is…
Earlier this week, while the boys of One Direction and The Wanted duked it out on Twitter, we asked you to decide for yourselves: Which boy band is better?
The battle on the poll (and the comment section!) was fierce. Then, we held the #Ibrawlator Twitter debate this afternoon, where dozens of Wanted fans and Directioners weighed in with their thoughts on a variety of topics. And now, we've officially got a winner!
Who reigns supreme? Check out highlights from the Twitter debate below — and find out who won this week's Ibrawlator!
On their harmonizing skills…
:: alexandergold kept it thoughtful: "One Direction + The Wanted both have stand-out attractive talented members but 1D is a perfect team."
:: mydeardirection said it bluntly: "Hard to top being compared to The Beatles."
On their overall longevity…
:: directioner1809 kept it by the numbers: "1D. They're already way more successful than TW right now. They got more downloads, more followers."
:: checkachelli added: "1D because The Wanted are barely even relevant now."
On the quality of their music…
:: nickbassett1981 noted: "The Wanted's career high for me was "Lose My Mind." 1D have patchy single choices. Either great or terrible."
:: tezero added: "I remember being shocked to learn TW was a Boy Band. Their sound is much more mature than 1D."
:: jacksongriffey disagreed, saying: "1D will always have the upper hand when it comes to successful singles."
:: EmDelRey countered: "Though 1D has their share of hits, "Glad You Came" was playing at every club in every city. + the #1 single of 2012."
On which group is more dedicated to their fans…
:: J_Casssssidy said: "The Wanted seem to see themselves as "above" pop music and its fans, so, by extension, they dont seem to like their own fans."
:: directioner1809 added: "1D. Have you seen their Twitter? What they do to their fans is amazing. They're amazing."
And so, after factoring in the results of the poll, the winner is…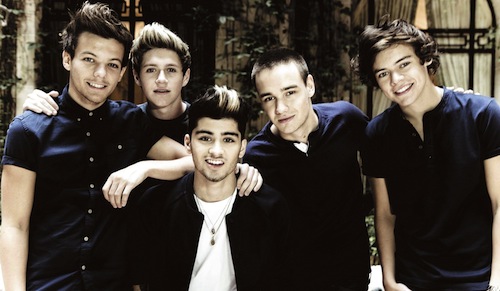 Congratulations, One Direction! You've won this week's Ibrawlator!
Thanks again for voting and participating in the #Ibrawlator Twitter debate, everyone.
What do you think of the results of the Boy Band Ibrawlator? Let us know in the comments below!