Allie X Talks The Long Road To "Catch" And "Xpressing" Herself: Idolator Q&A
Last month, previously unknown pop singer Allie X dropped her debut single "Catch," and it was one of those immediate, fully formed pop songs that you actually want to get stuck in your head. I swiftly declared it the best song of 2014 so far, and a little over a month later, I think the out-of-nowhere pop gem still holds the title (Katy Perry might agree). But little is known about the unsigned Allie X. We know she's in her 20s, and that she's from Canada, having spent some time bouncing around the Toronto music scene before moving to L.A. last summer for a songwriting gig. That's where she linked up with producers Cirkut and Billboard (we premiered the latter's "Catch" remix), and that's about all she has divulged.
The opacity is part of her short-term plan, seemingly allowing her to avoid being pigeonholed while keeping the focus on the music — an initial approach that acts like The Weeknd and Kate Boy used to great effect. I recently tracked down the tight-lipped artist to get more insight into her project and see what else she has in store for us — or what else she would hint at, at least. Head below for our email Q&A. There will be GIFs.
How long was "Catch" in the works? You really did come out of the gate with such an assured sound, so was there a lot of trial and error? There was a two-year labor before I gave birth to the "Catch" that exists today. I always knew it was a good song, but it had to find its sonic identity. I have at least 20 different versions.
Did you go into it thinking "I want a great pop song" or "I want a great synth song" or any sort of label? I have written/produced almost every day for the past 2 1/2 years, and every time I start something new, I want to make a great song. But whether I am focused on the sound design, or the melody, or the drums, or lyrics or just a general vibe, it varies day to day.
"Catch" pairs these beautiful, otherworldly sonics with visceral, anatomical lyrics. Will that be a running theme in your music, or do you have other ideas you'd like to try out? Yes to beautiful otherworldly sonics and visceral anatomical lyrics. Yes to more ideas I will be trying out.
Is there a GIF to describe what you were feeling the moment you sent your debut single off into the world?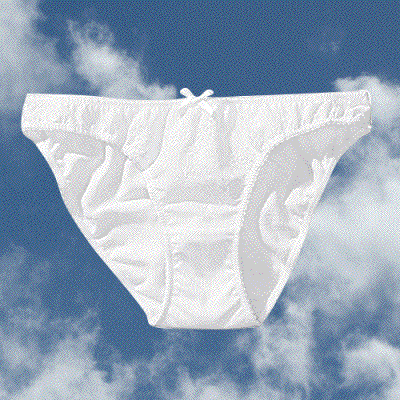 And how about once you saw the great reception it was getting?
Visuals seem to be as important to you as the music itself. Will this continue as you release more material? Visuals are essential in how I Xpress myself. I will always release audio and visuals hand in hand.
How would you describe your aesthetic? The aesthetic is my own Xpression of X.
How long have you been in L.A., and has that affected your approach to music? I have been in L.A. since July. It has affected how I write. I used to beat songs to death, trying to make them work. Now I know if something isn't there after a few hours, it's probably time to move on. There are exceptions to that rule of course…
You covered The Beatles' "Day In The Life" — do your influences come from that era or more modern stuff? Both. Definitely both.
Who are your dream collaborators? Haruki Murakami, Kate Bush, John Waters, Frank Ocean, Lady Gaga, Michel Gondry, Caroline Polachek, Katy Perry, Brian de Palma, Tom Petty, Mykki Blanco, Gesaffelstein, Adele and many more without a doubt.
What's next for you? Another single? There will be another single shortly.
Get an eyeful of even more pop music coverage, from artist interviews to exclusive performances, on Idolator's YouTube channel.