Taylor Swift's 'The Giver' Poster: See Her (Almost) In Black & White
Taylor Swift appears in the trailer for The Giver for about a second. Now, though, she appears in one of five character posters revealed today (May 23). And it's a more promising sign of what's to come.
Earlier this spring, fans had two questions regarding the trailer: Where's Taylor, and why is this in color? Swift plays Rosemary, who is the Giver's daughter and has a minor role in the dystopian novel – the first for young readers, according to author Lois Lowry – off which the film's based. Instead, The Giver focuses more on a 12-year-old boy named Jonas (Brenton Thwaites), who's chosen to receive all memories for an entire community. As a result, he's the only person there who can see colors.
Following the backlash, Yahoo! revealed a behind-the-scenes look showing why fans shouldn't be disappointed – yes, parts of the film do actually appear in black and white. As for Swift, prospective viewers can now get a good, hard look at how she'll appear in the film. See the full poster after the jump.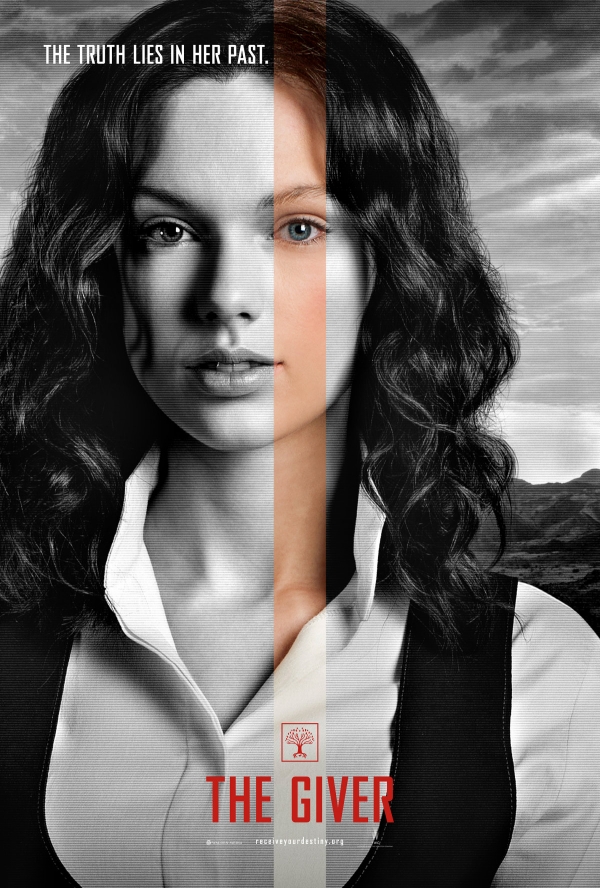 [via Ryan Seacrest]
Get an eyeful of even more pop music coverage, from artist interviews to exclusive performances, on Idolator's YouTube channel.