Apple Says Drake's 'VIEWS' Was Streamed 1 Billion Times…Sure, Jan
Apple announced that Drake's Apple-sponsored album VIEWS became the first release to hit one billion streams on Apple Music.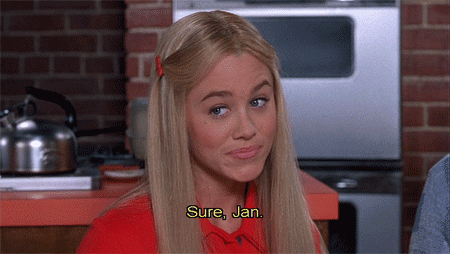 This is almost certainly bullshit. Over at Stereogum, Michael Nelson has already done the legwork and gone much deeper on this topic, but here's the gist: Most streaming numbers we're presented with make no sense whatsoever when you take into account the number of users. Apple Music has 17 million subscribers. For VIEWS to have reached a billion plays, that means each user would need to stream it roughly 58 times in the five months it's been out. That's more than 11 times a month. That's more than twice a week, for 21 weeks. (This is where I humbly invite you to please double check my math.) And that's assuming every single Apple user is listening to VIEWS, which obviously is not the case. So really, the VIEWS listeners would have to have listened to the album even more than that. But fine, that's possible, Drake fans are insane, you say, they would totally do that.
Then how do you explain Spotify's 2015 year-end numbers? Over more than twice as much time and among about three times as many users (46 million actual Drake listeners, in all of 2015) Drake music was streamed a comparatively low 1.8 billion times. Double the timeframe, more than double the listener base, and more than one album.
But that's 2015, you say. VIEWS hype caused a severe uptick in Drake listening! OK, well over the summer, Nelson compared VIEWS-specific streaming stats on Apple and Spotify (complete with a handy pie chart and everything!). Over a set period of time, Apple's 17 million general users had somehow streamed VIEWS 10 million more times than Spotify's ~46 million actual Drake listeners up to that point.
What is going on here?
I don't know! Either they're doing some retcon with the "Hotline Bling" streams that occurred before the song was even known to be a part of VIEWS, or something more dastardly is going on. Either way, the numbers are misleading at best, and dishonest at worst. There's no transparency, and until we have a standardized method of verifying streaming statistics across platforms like Tidal and Apple with a neutral third party, we'll never know what kind of fuzzy math leads to these bogus landmarks.